The 24 Best Ice Pops Of This Summer
None of these pops contain refined sugar or processed flavored yogurts — the major culprits among other less healthy pops.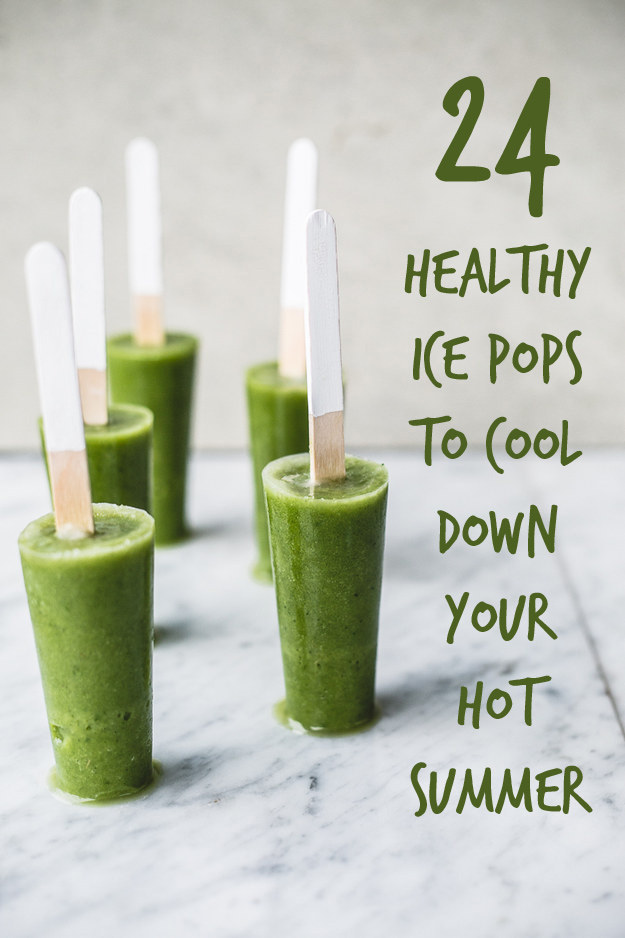 topwithcinnamon.com

1. Blueberry & Orange Icy Pops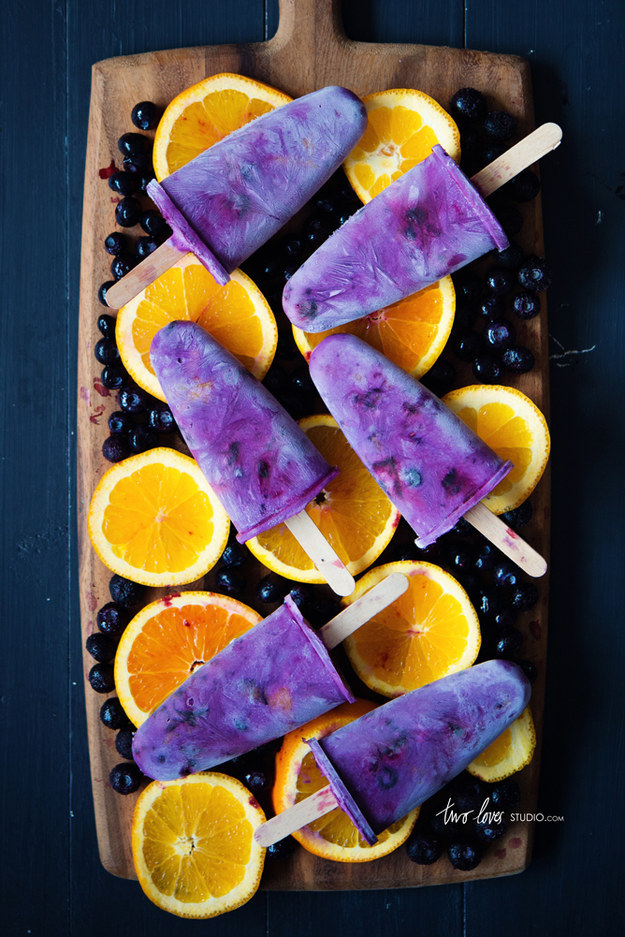 These babies have no added sugar and are totally vegan. Also, they're very pretty. Recipe here.
2. Frozen Fruit Pops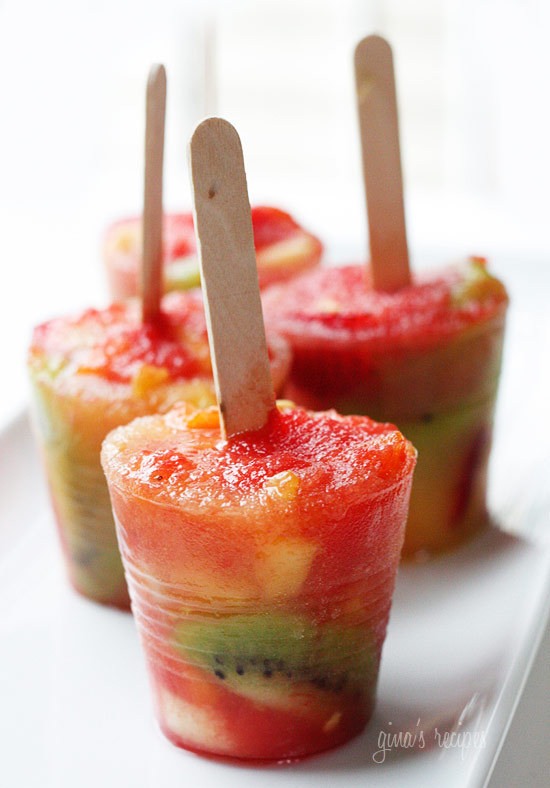 You don't even need real popsicle molds for these! Just fruit, cups, and sticks. Recipe here.
3. Paletas de Piña y Arándano, aka Pineapple Blueberry Pops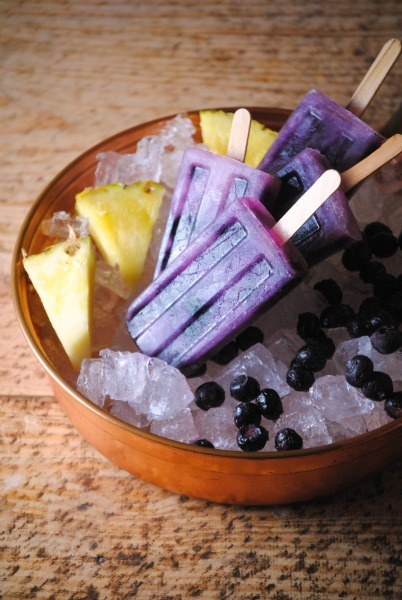 Basically just water and fruit and happiness all rolled into one beautiful ice pop. Recipe here.
4. Spicy Watermelon Popsicles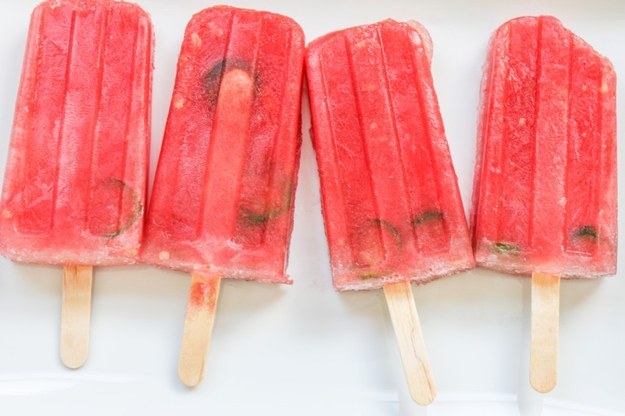 Just because something's cold doesn't mean it can't also be hot, hot, hot. Recipe here.

5. Power Smoothie Striped Popsicles
Bananas, spinach and flax seeds are just a few of the wonder foods in these ice pops. (Bonus: No added sugar!) Recipe here.
6. Caramelized Rhubarb and Yogurt Ice Pops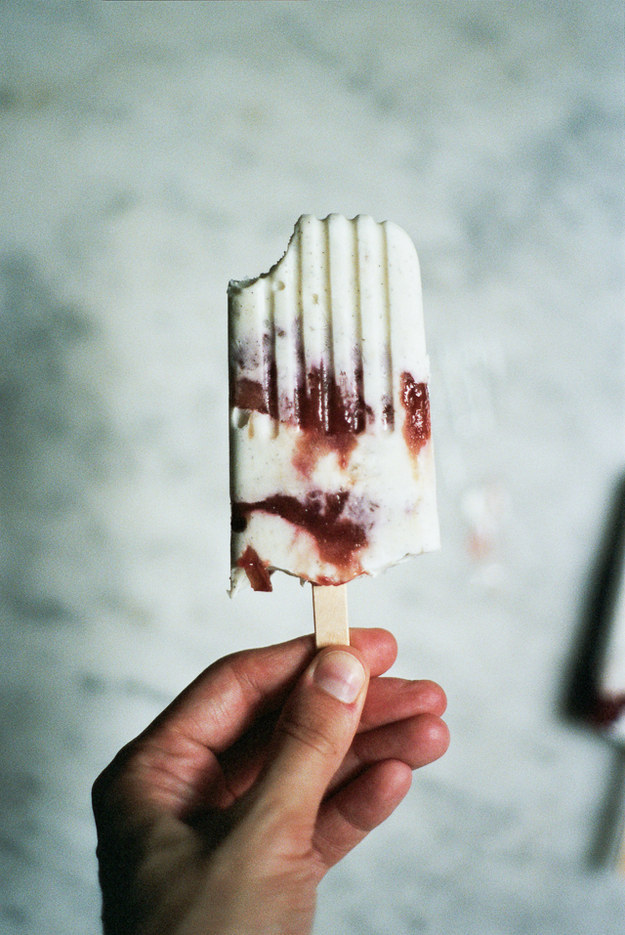 These yogurt-based ice pops are as good of a reason as any to get over your fear of cooking with rhubarb. Recipe here.
7. Mango Lassi Ice Pop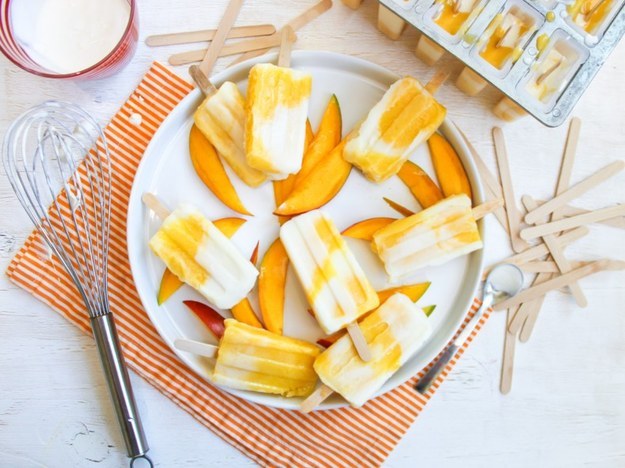 These have a heavy pour of syrup (Pro tip: Use organic cane sugar to make it), but hey, at least it's not that over-processed, refined sugar so you're still getting some nutrients. Recipe here.
8. Berry Pops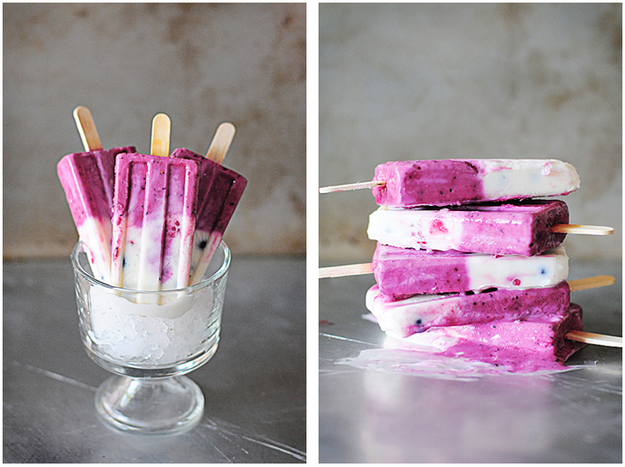 Fruit, yogurt, vanilla, and honey and that's all folks. Recipe here.
9. Loquat & Strawberry Yogurt Ice Pops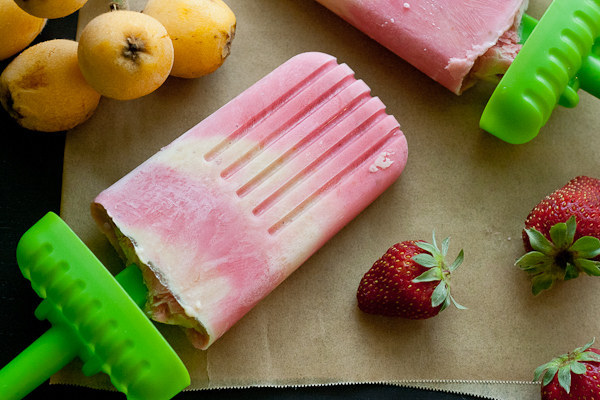 The loquat and strawberries make these naturally sweet, but you can also add some honey to bump it up a few notches. Recipe here.
10. Apricot Yogurt Popsicles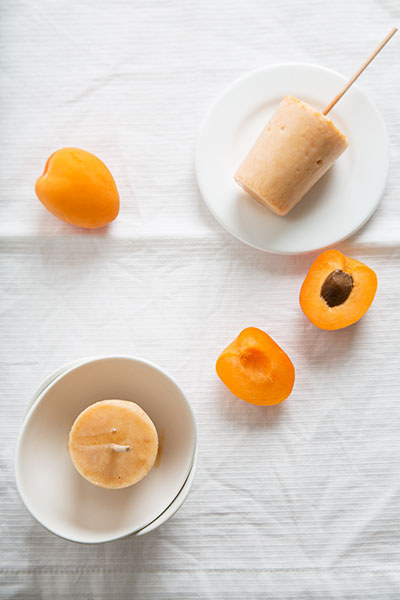 Apricots: Better fresh than dried, and better in a popsicle than anywhere else. Recipe here.
11. Green Smoothie Detox Pops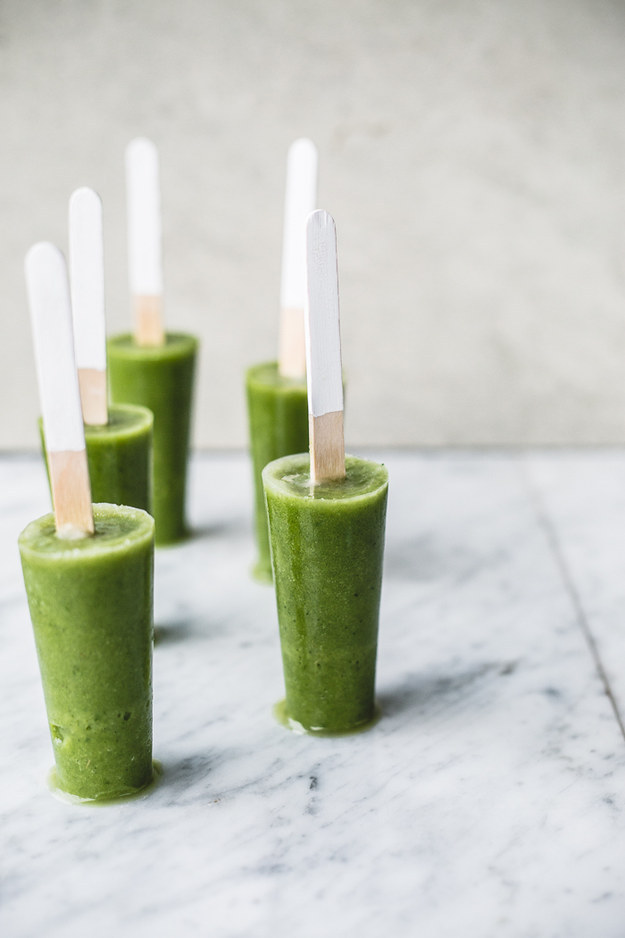 Beats a green juice any day. Recipe here.
12. Sweet and Salty Celery Popsicles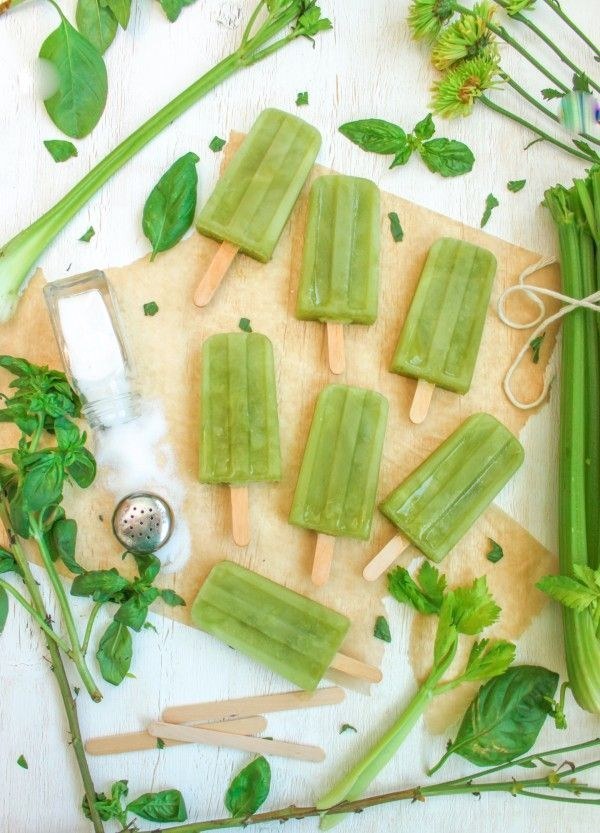 Why should the fruit have all the fun? (Tip: Make the simple syrup with honey instead of sugar.) Recipe here.
13. Chilled Beet Soup Popsicles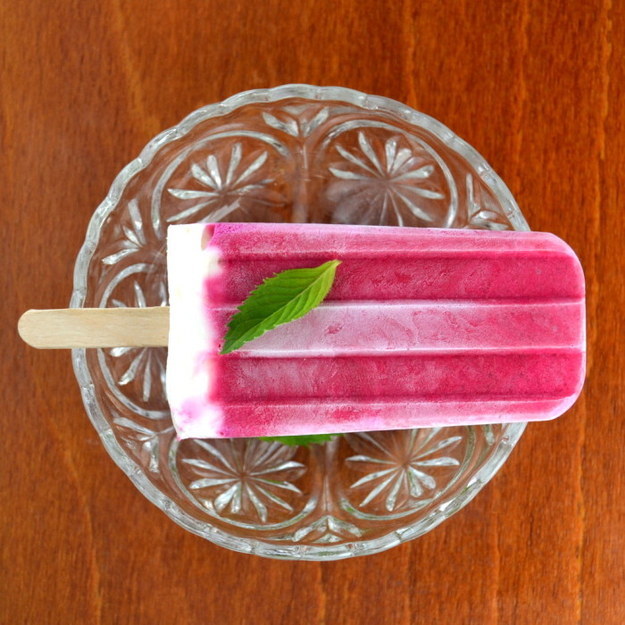 Beets are a natural aphrodisiac meaning these will heat you up while they cool you down. Recipe here.
14. Lemonade Cucumber Spa Popsicles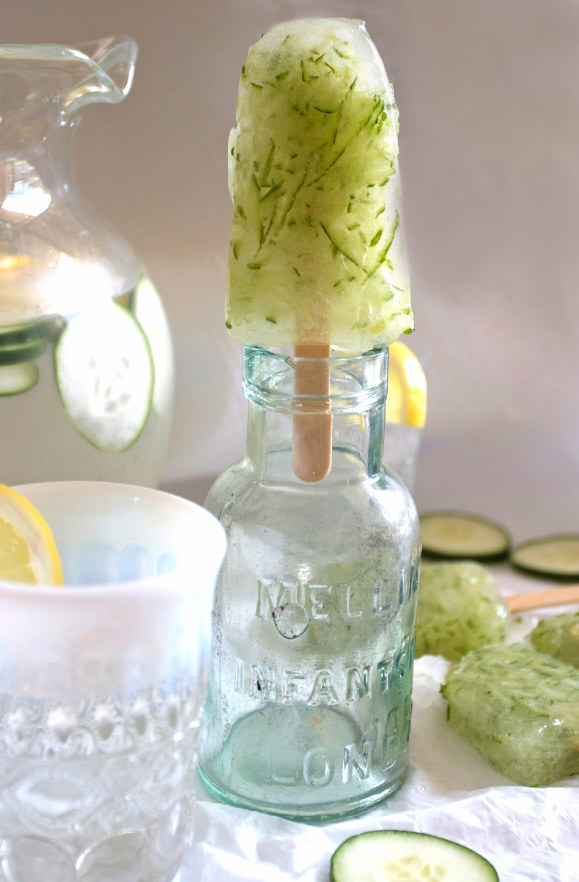 IDK who brings their own popsicles to a spa, but I'm into it. Recipe here.
15. Green Popsicles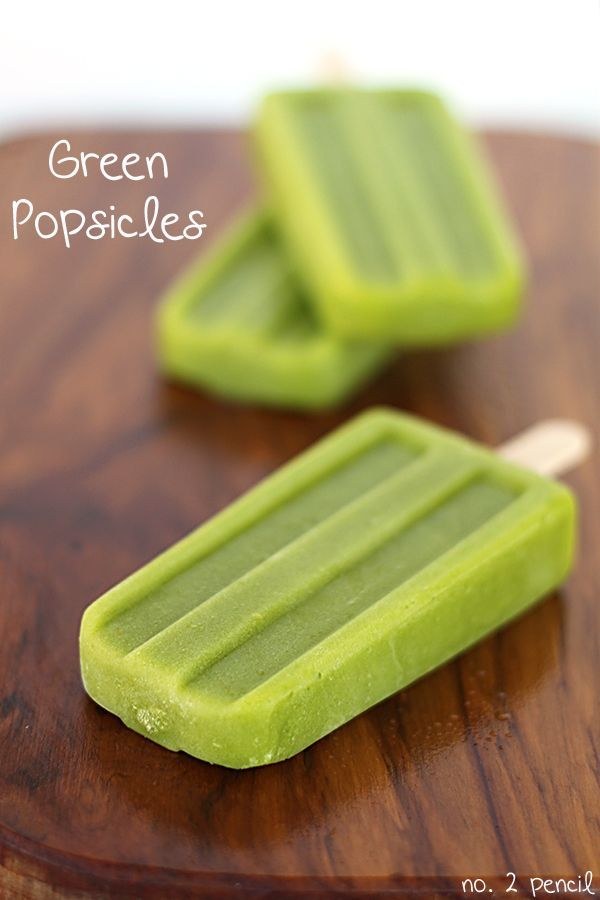 Spinach FTW, even in a pop. Recipe here.
16. Sunshine Beet Popsicles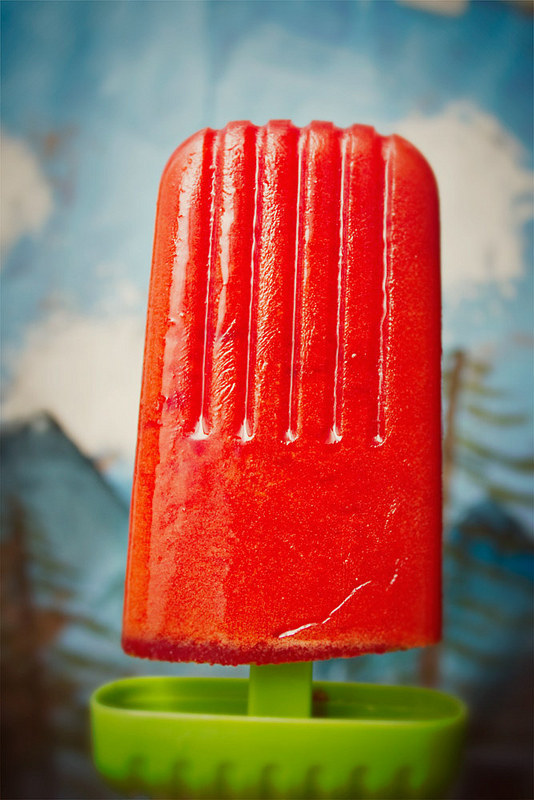 Beets, carrots, oranges, and raspberries put aside their differences to come together in one glorious ice pop. Recipe here.

17. Vegan Chocolate-Covered Strawberry Ice Pop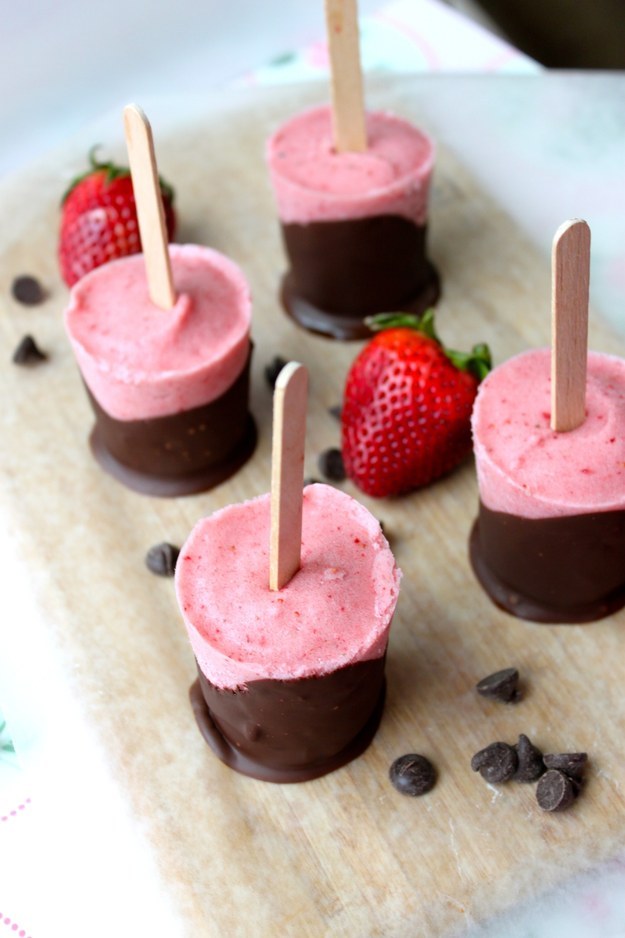 A delicious chocolate-covered strawberry ice pop with no dairy. Oh happy vegan day. Recipe here.
18. Fiesta Ice Pops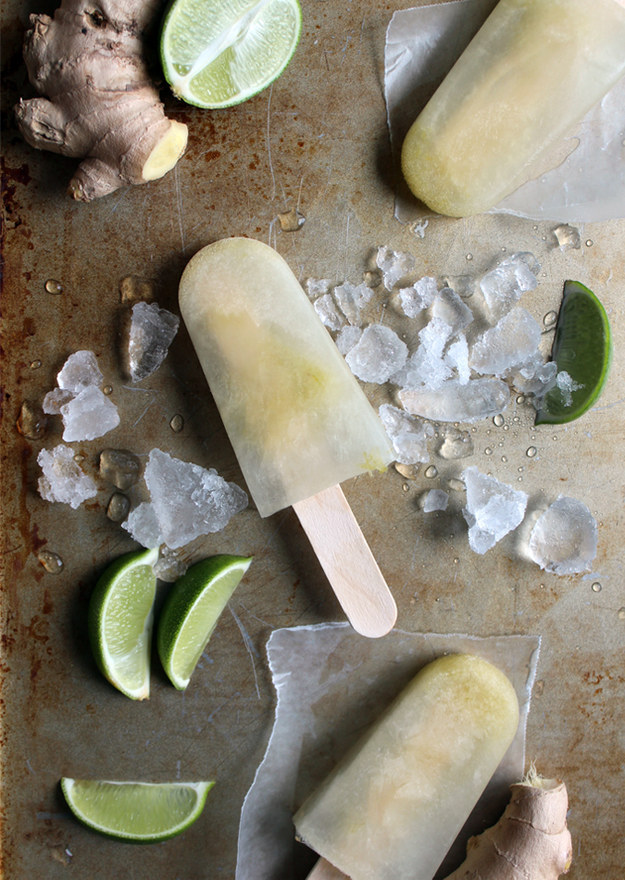 These ginger lemon-lime beauties use honey, a more nutritious sweetener than sugar. And the ginger makes them perfect for healing an upset stomach. Recipe here.
19. Strawberry, Hibiscus, and Watermelon Ice Pops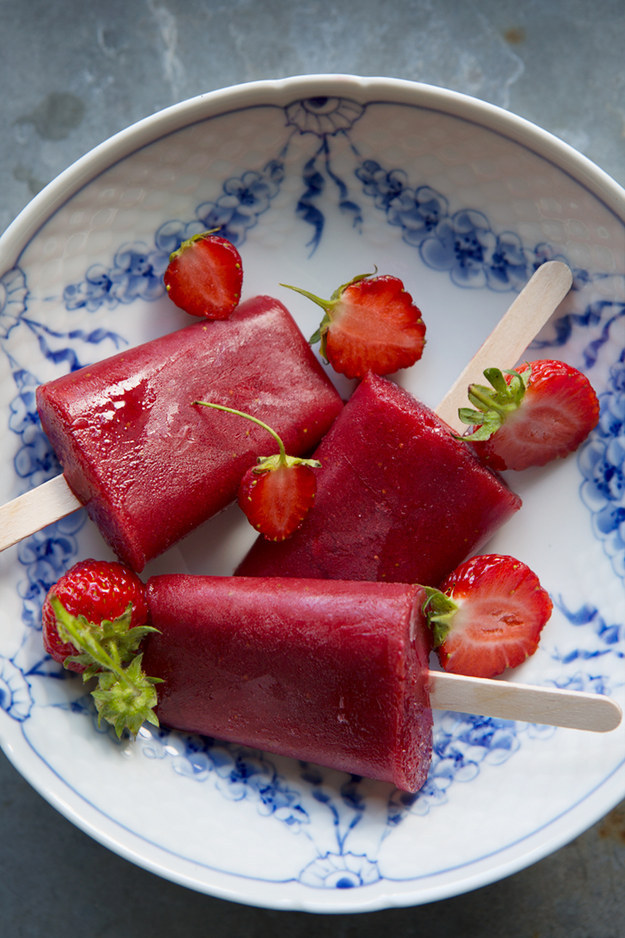 Maple syrup: Good for more than just pancakes. Because it hasn't been processed, it still has its nutrients as well as its sweet taste. Recipe here.
20. Coconut Fig Ice Pops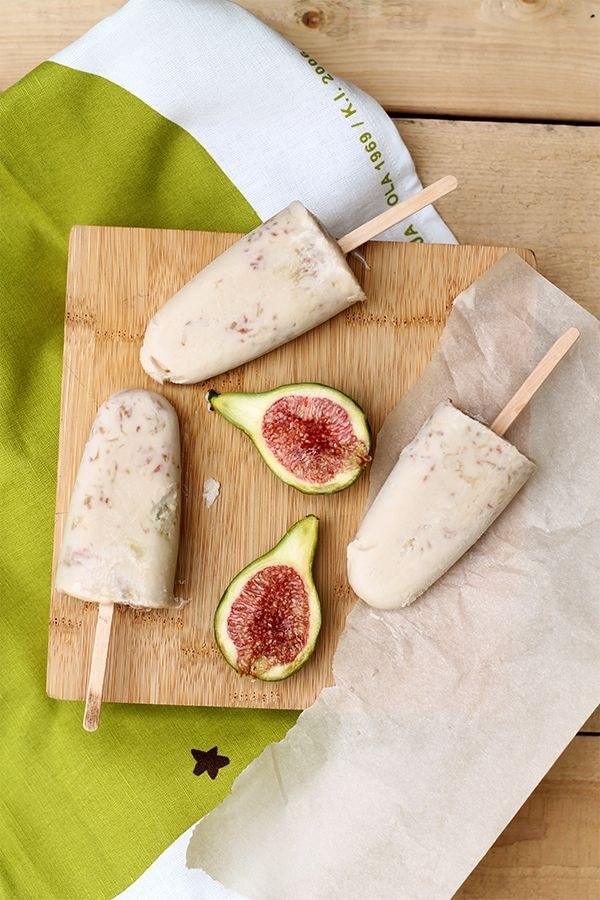 Figs, like you've never seen them before. Recipe here.
21. Coconut-Water Ice Pops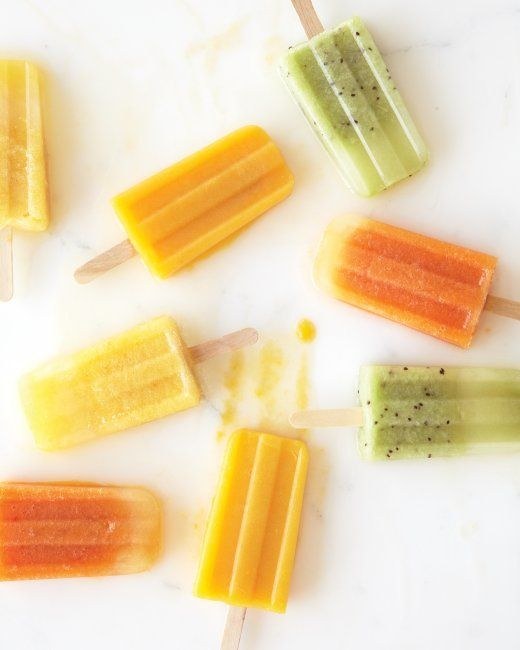 Use honey instead of agave, which has lost its healthful reputation and is now linked to heart disease. Recipe here.
22. Spring Bouquet Popsicles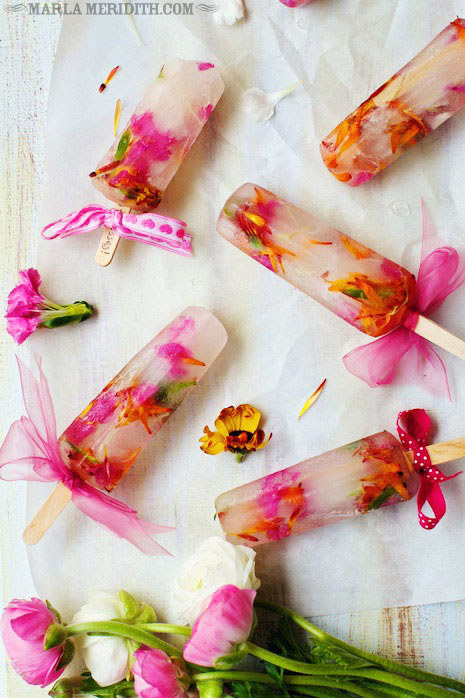 Yes these are flower-filled ice pops. And yes, Ryan Seacrest is a fan. Recipe here.
23. Kiwi Pineapple Ice Pops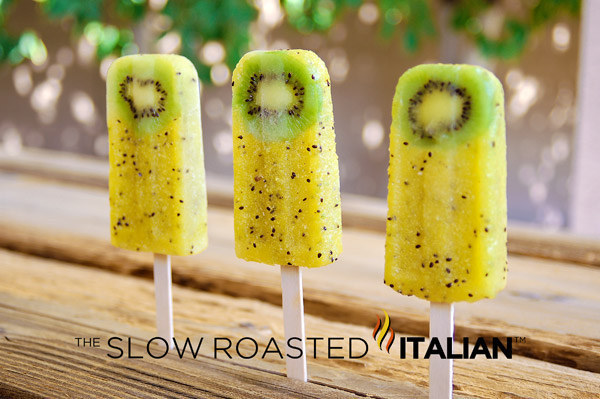 Totally worth the ordeal of peeling, coring, and chopping your own pineapple, these sweet pops only use 2 tablespoons of honey for 10 pops. Recipe here.
24. Cantaloupe and Cherry Popsicles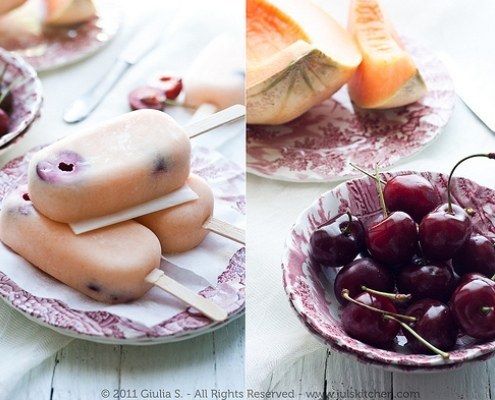 Glad to see cantaloupe is finally getting some of the attention it deserves. Recipe here.
Read more: http://buzzfeed.com/deenashanker/healthy-ice-pops-to-cool-down-your-hot-summer
More
Share on Facebook