Do You Want To Know About The Most Awesome Theme Bars? They Are Not In Las Vegas!
Sorry, Las Vegas, you're disqualified.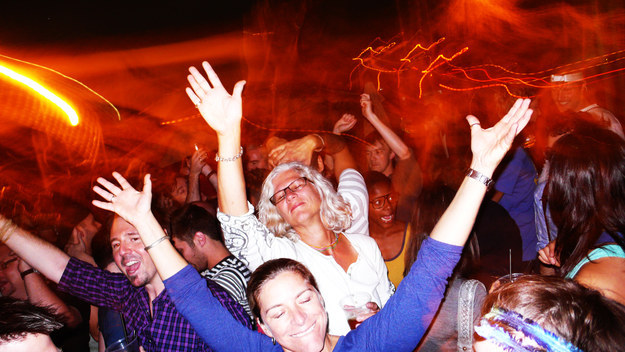 sisterlouisaschurch.com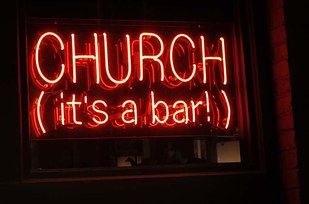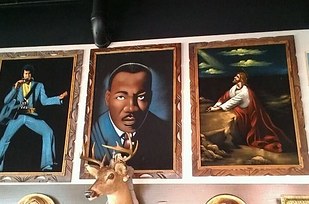 Yelp
THE THEME: A Southern Baptist Church.
Known for its artful irreverence, Sister Louisa's Church of the Living Room and Ping Pong Emporium, or simply "Church," is definitely not for the easily-offended. Patrons can enjoy everything from organ karaoke to ping-pong tournaments, or just sit with a PBR and check out all of the outrageous wall decorations and clientele.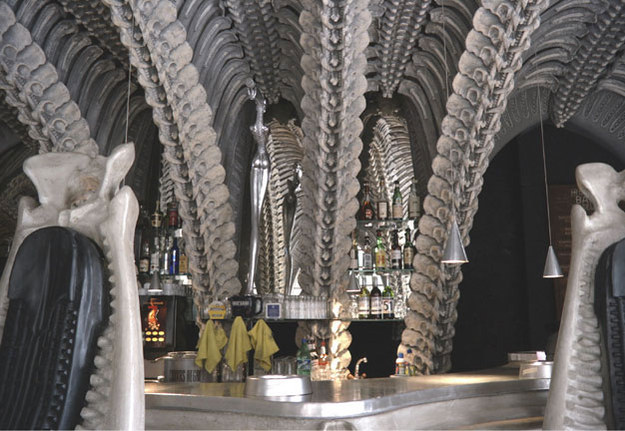 hrgiger.com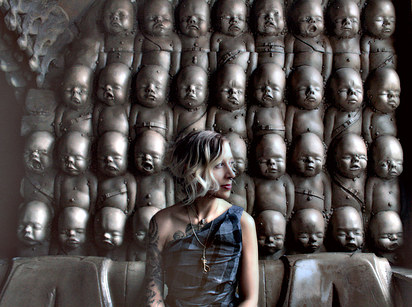 Flickr Creative Commons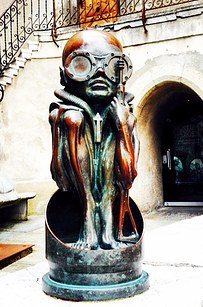 THE THEME: The film Alien and the art of Swiss surrealist Hans Rudolf Giger, whose special effects team won an Oscar for Best Achievement in Visual Effects for the film.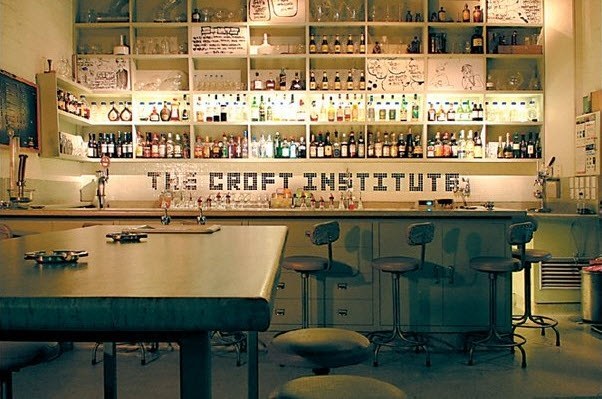 gloholiday.com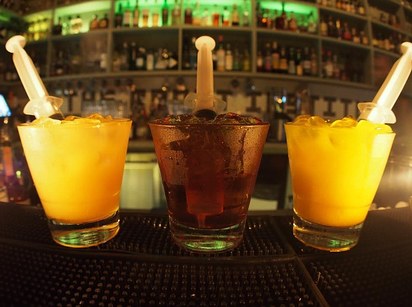 sydney.concreteplayground.com.au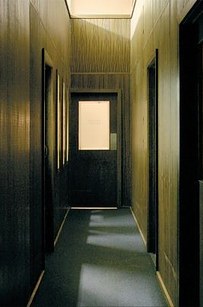 http://www.thecroftinstitute.com/gallery/the-croft-institute-gallery.aspx
THE THEME: An Eerie Insane Asylum. Drink out of syringes and go mad.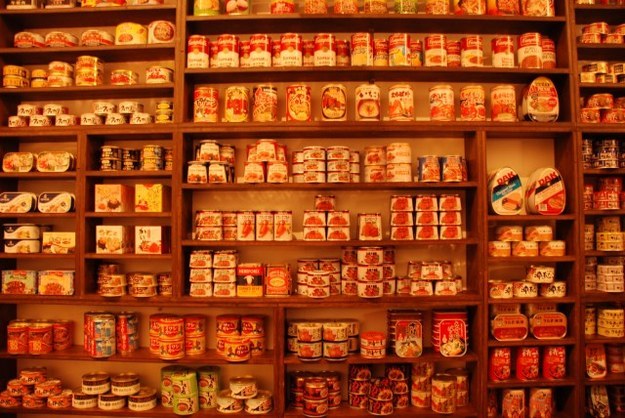 fc.dai.co.jp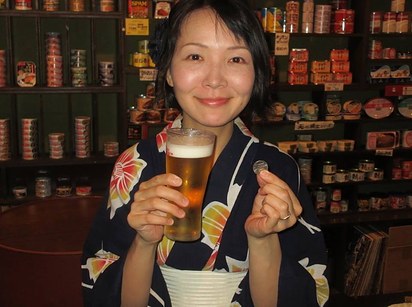 fbcdn-sphotos-c-a.akamaihd.net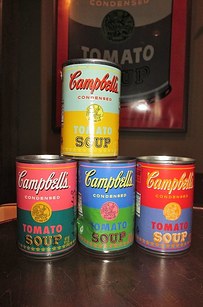 THE THEME: Canned Foods.
In between buying cheap beers and cocktails, patrons can eat canned foods (with options ranging from SPAM to various curries) on the spot at this chain of Japanese bars.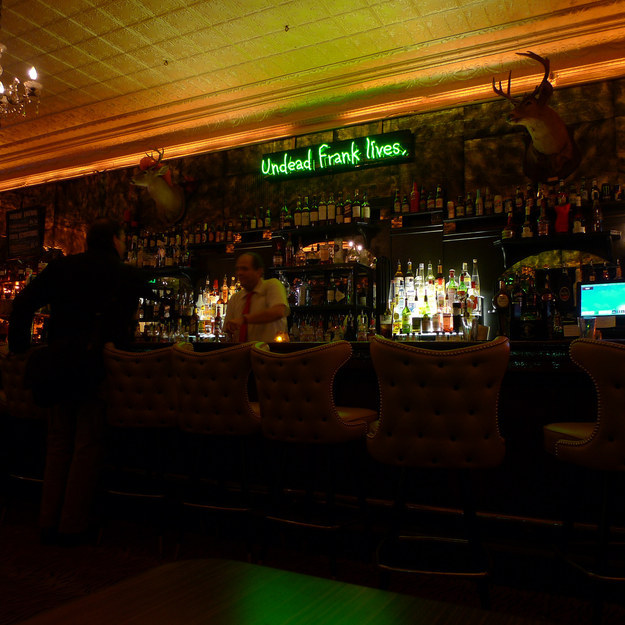 Flickr Creative Commons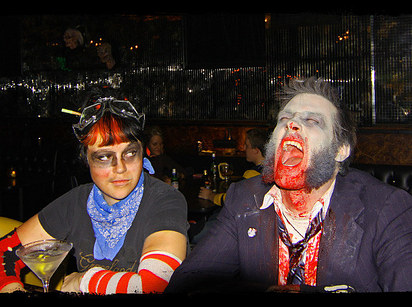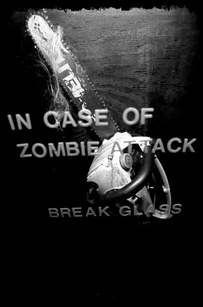 THE THEME: A safe haven from THE IMMINENT ZOMBIE APOCALYPSE.
Inspired by the movie "Shaun of the Dead", Donny Dirk's serves drinks with names like "Corpse Reviver XIII" and "Voodoo Zombie" and plays a loop of zombie horror films on television.
6. Bharma: Barcelona, Spain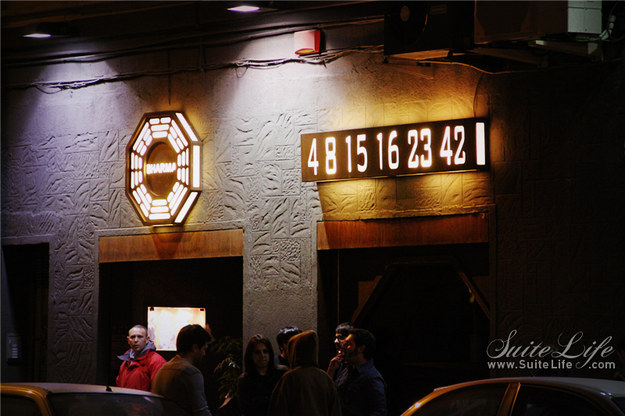 Flickr Creative Commons / Via Flickr: suitelifebcn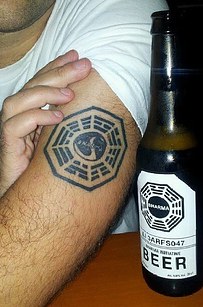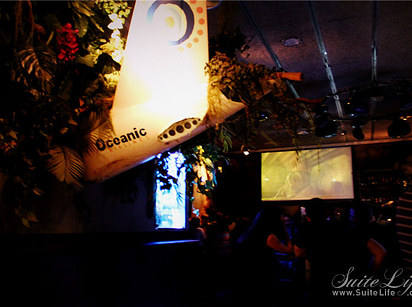 Flickr Creative Commons
THE THEME: The American TV Show "Lost."
Sort-of-named after the "Dharma research initiative" on the show (for what we can only assume is copyright reasons), Barcelona's Bharma bills itself as a "meeting place for fans of lost" with Lost memorabilia, clips projected onto the walls in Spanish, and their own "Bharma" brew beer.
7. Butter: San Francisco, CA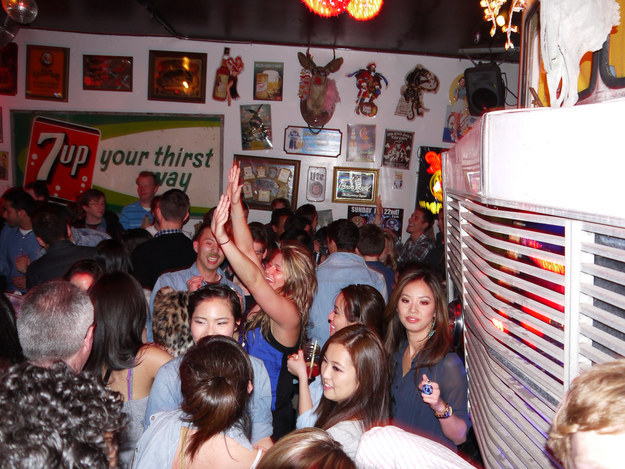 Flickr Creative Commons / Via Flickr: dlytle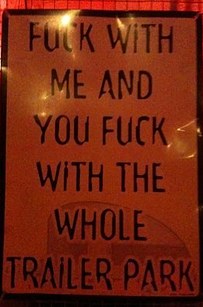 Yelp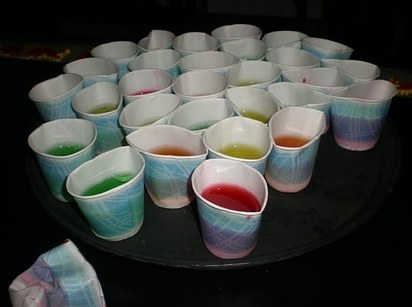 Yelp
THE THEME: Trailer Trash.
There's no reason you should ever have to choose between taking jello shots and eating fried twinkies. Butter SF boasts having half an aluminum trailer in the front of a bar and items like Spaghettios and 40's in paper bags on the menu.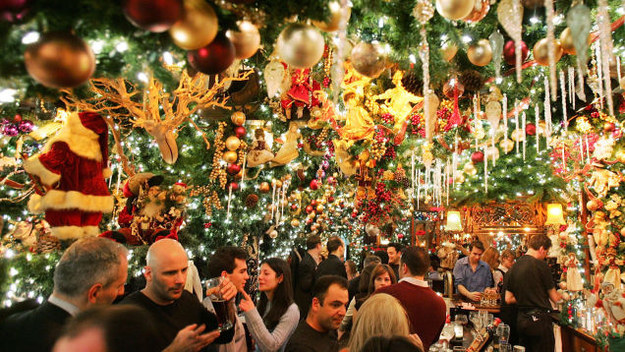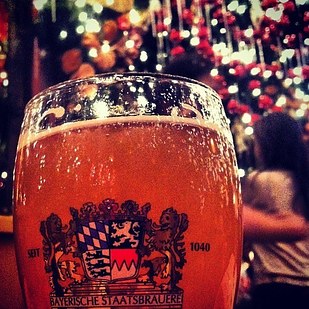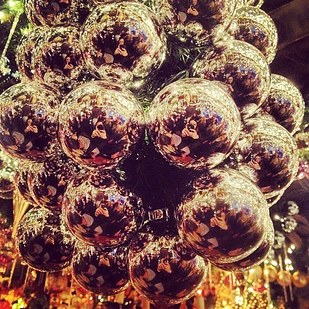 THE THEME: You can probably guess. No, really. Guess.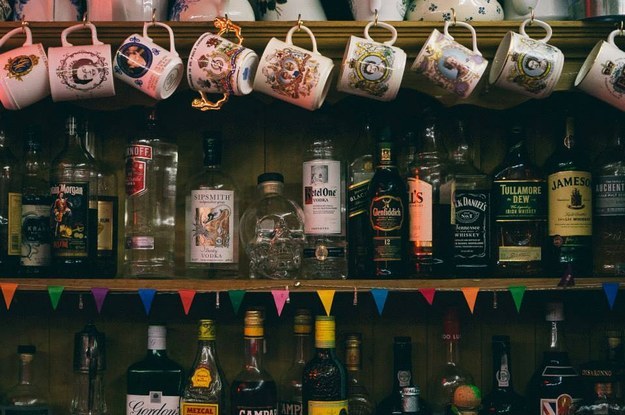 london-se.com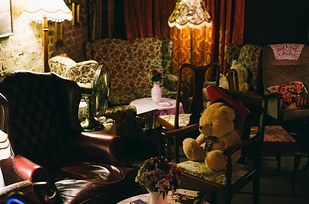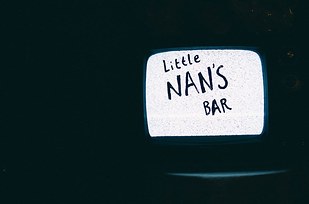 THE THEME: Your (British) Grandmother's House. Snuggle up to a giant teddy bear as you sip a cocktail out of a dainty tea cup.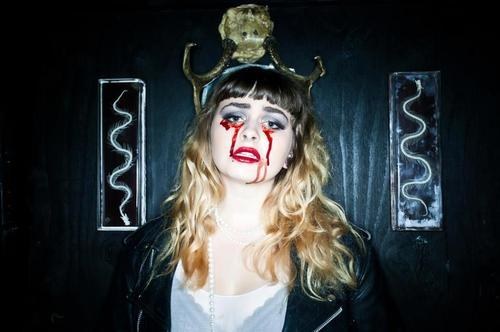 thelovecraftbar.com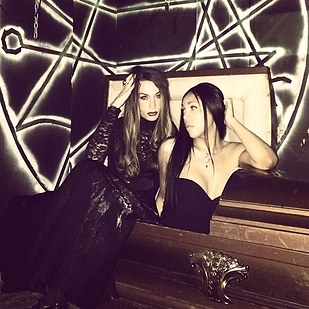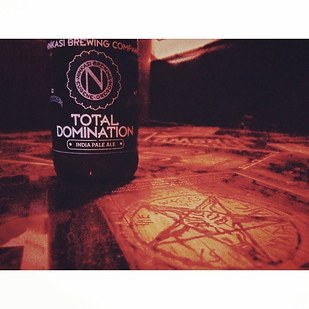 THE THEME: Horror, in the tradition of fiction writer H. P. Lovecraft, author of famous short-stories like "The Call of Cthulhu" and the "Thing on the Doorstep."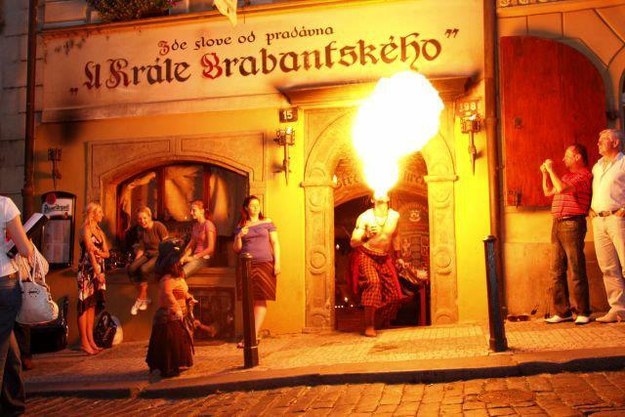 Facebook: krcmabrabant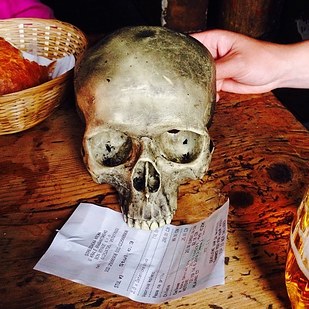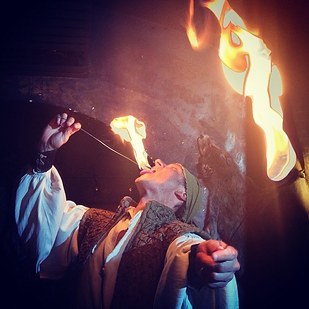 THE THEME: Medieval times.
One of the oldest pubs in Prague, "U krále Brabantského Stredoveka Krcma," which translates as "King of Brabant Medieval Tavern," is a cooler iteration of the "Medieval Times: Dinner and a Show" gimmick. It's rumored that Mozart himself drank here.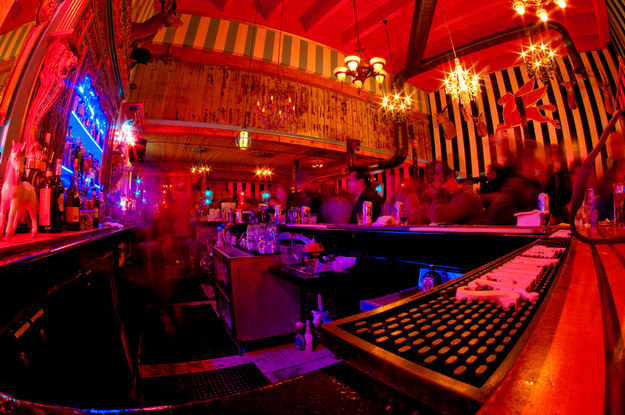 Flickr Creative Commons
Flickr Creative Commons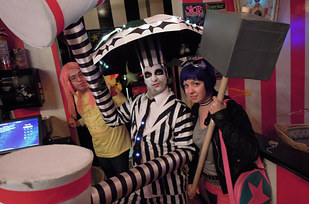 Flickr Creative Commons
THE THEME: Freak Circus.
They have HUGE corndogs, truffle caramel corn, and cocktails with names like "Unicorn Jizz" at this epically weird gay bar.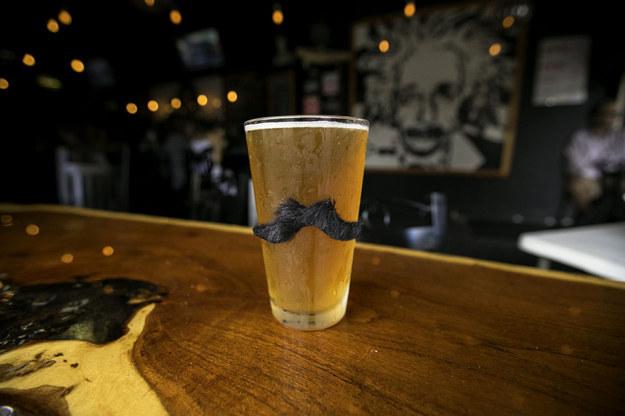 handlebaraustin.com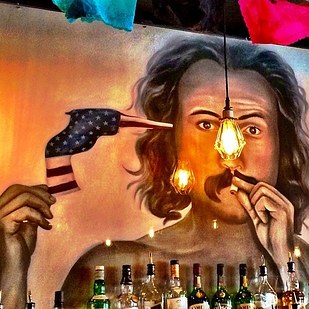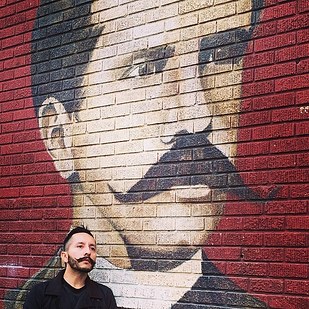 THE THEME: Moustaches!
Cheers to moustachioed decor.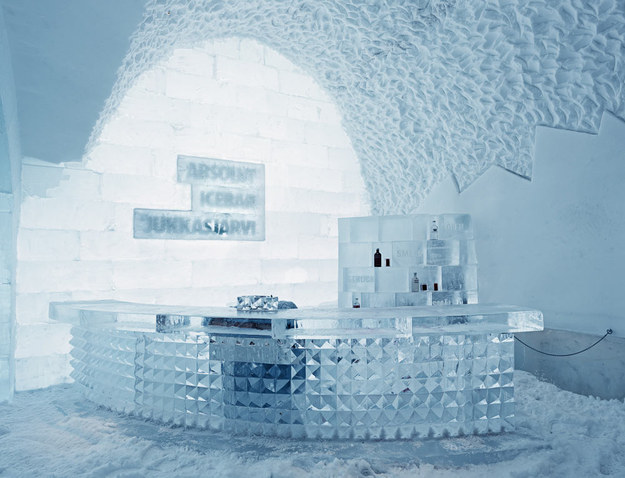 Ben Nilsson / Via icehotel.com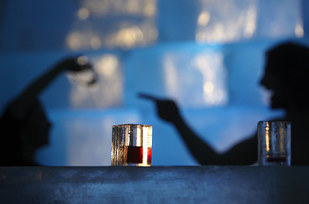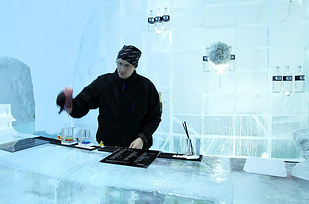 THEME: Frozen Water.
It would be difficult to consider this list complete without including an ice bar. Overdone as they may be, ice bars are pretty damn beautiful, and this one, located in the Ice Hotel, was the first of its kind.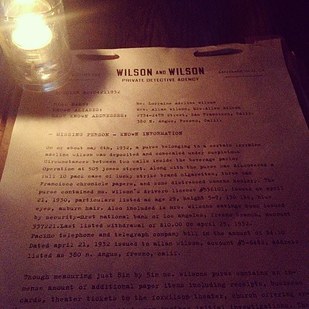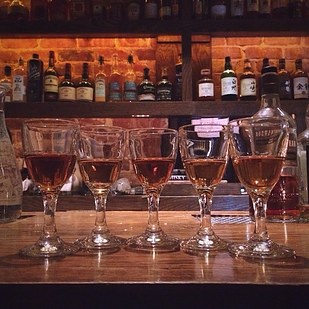 THE THEME: A Private Detective Agency.
Wilson & Wilson is located in the recesses of already password-protected speakeasy Bourbon & Branch, making it a cool themed bar within a larger cool themed bar.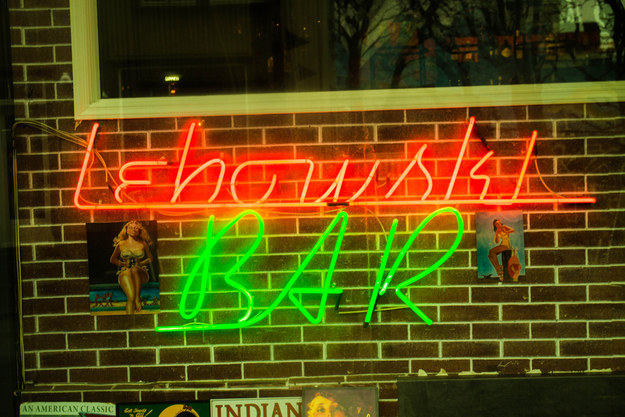 Flickr: edogisgod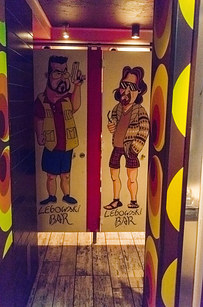 Flickr Creative Commons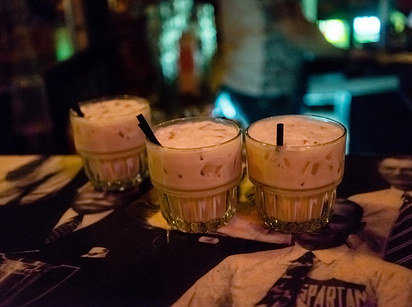 Flickr Creative Commons
THE THEME: The Big Lebowski.
Obviously, if you go, you have no choice but to get a White Russian.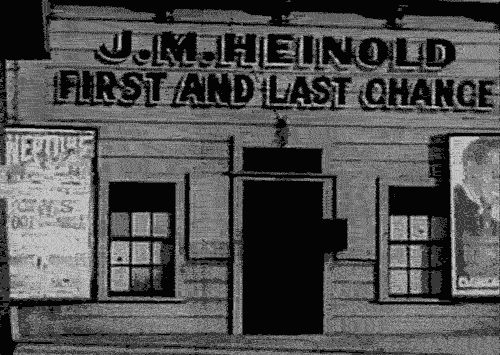 heinolds.com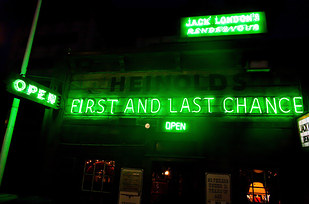 Flickr Creative Commons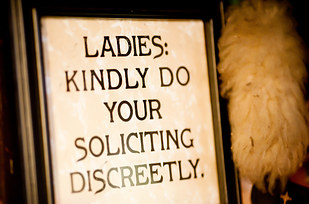 Flickr Creative Commons
THE THEME: Wild West Saloon.
This one also gets points for authenticity. What makes this Wild, Wild West saloon so awesome is that it's actually been around since 1883 (making it one of the oldest bars in California) and was frequented by a young Jack London, the author of The Call of the Wild.
More
Share on Facebook